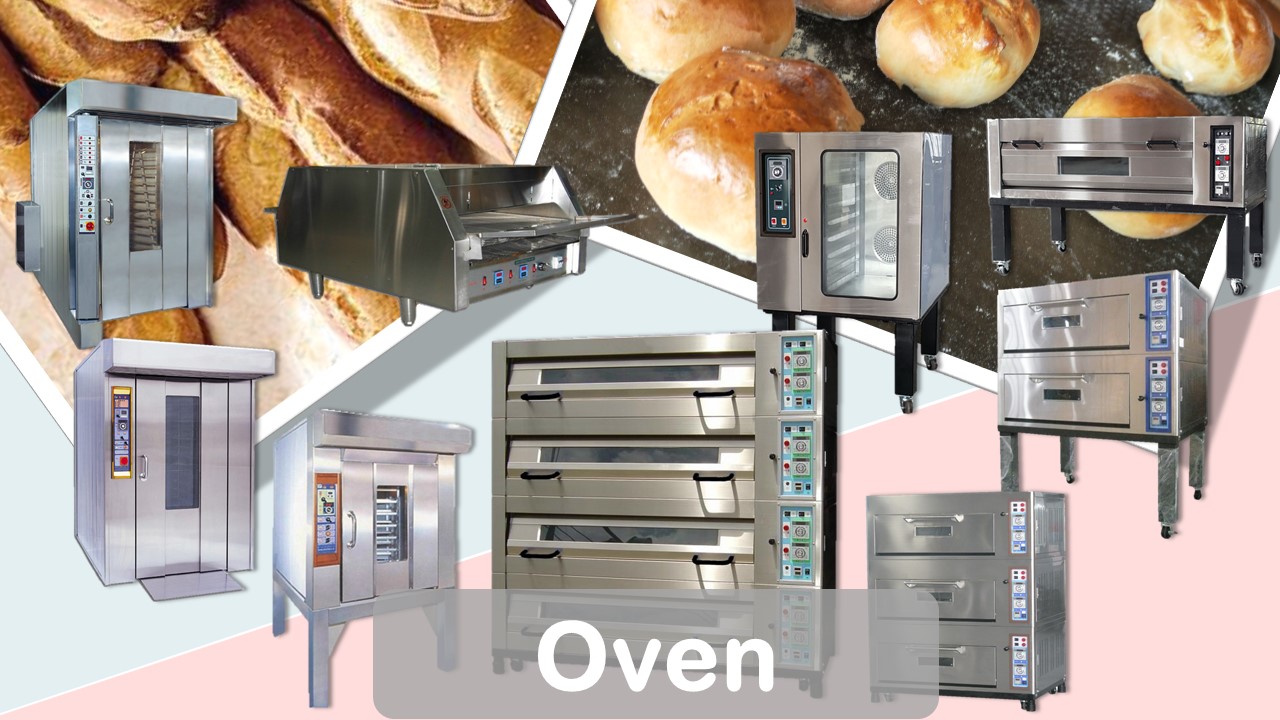 Jet Air Electric / Gas Convection Oven (Taiwan Made)
The convection system designed the air moves in one direction for 2.5 minutes, tops for 20 seconds than moves the other way for 2.5 minutes resulting in a gently velocity air flow for exceptional baking results. This system will help you bake faster and more evenly without having to turn your pans at half of the baking time. The outstanding uniform steam injection system includes a 60 second timer which will give you a precise mist every time for a better quality product (crusty bread, bagels, French baguettes, etc.) this superior steam system will allow inexperienced employees to produce quality products with a minimum of training.
Specifications
Baking Pans
4 pans
Pans Size
23.6″ x 15.7″ (600 x 400 mm)
Baking Speed
1 baking speed / 2 baking speeds
Power
Electric / Gas
Motor
10 KW
Voltage
3 phase for 220V
Oven Dimension
35″ x 40″ x 22″ (900 x 1,000 x 550 mm)
Other Optional

Stand rack underneath the oven

Proofer underneath the oven

8 tray with 2 baking speeds in Electric

N. W.
1,984 lbs (900 Kg)
Country of Origin
100% made in Taiwan
Feature
Stainless steel interior and exterior.

Temperature range to maximum 400°C degree.

Exclusive patented reversing fan system.

Outstanding steam injection system including a 69 second timer.

Full view heat reflective thermos glass doors.

Digital reminder timer.

Brightly it using 40 watt bulbs.

Fully insulated, completely sealed.

Energy efficient electric or gas heating.

Magnetic latches.

Micro switched fan motor cut-off decreasing oven recovery time.
Company Information
ATLAS STAR engaged in manufacturing an exhaustive range of Bakery Pizza Machines. Catering to the variegated requirements of the baking industry, our professional baking equipment and complete lines for the production of bakery and confectionery products.

Our bakery and pizza machines are offered in several models and configurations and can be custom-designed to meet the specific requirements of our clients.
Atlas Star OEM Production
A giant step for bakery machine

As a professional OEM in bakery machine, we improve the most important aspects of the machine experience.
Our Certificates
Contact