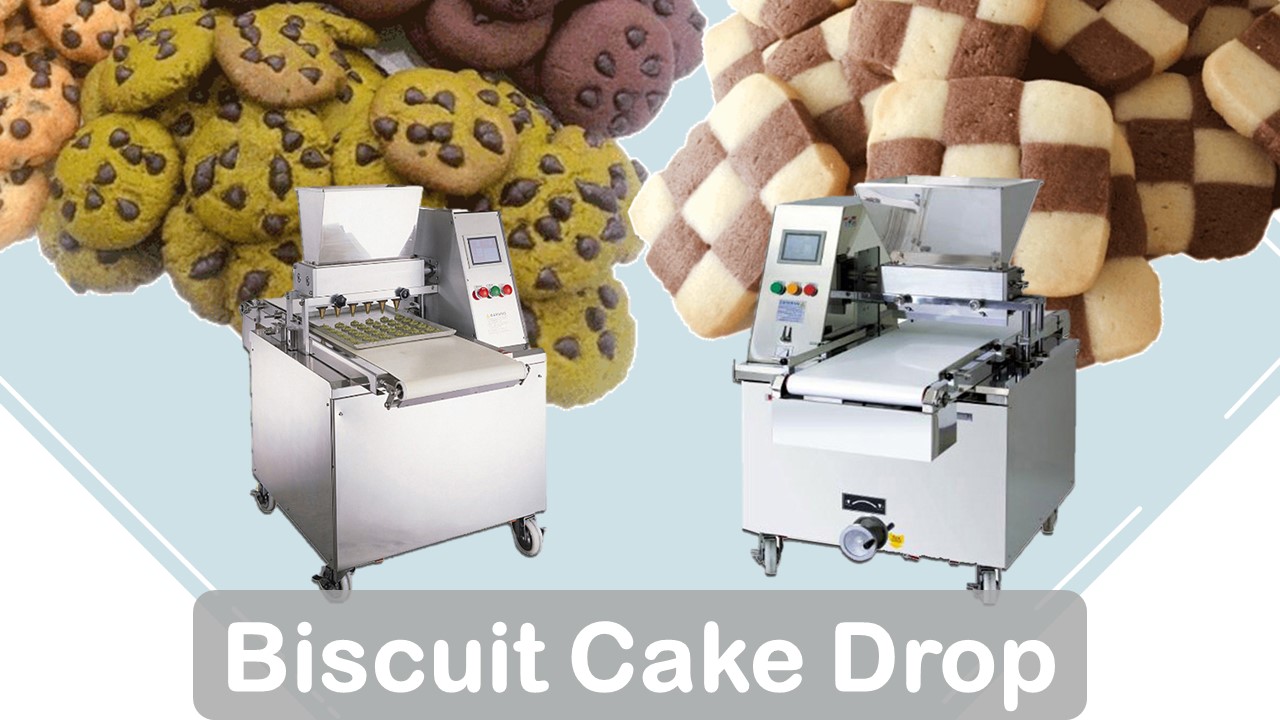 Cup Cake Depositor Machine (Taiwan Made)
With easy-to-use touch screen control panel and a recipe memory capacity, the Cakes Depositing System is designed to be the most versatile and compact wire-cutting and dropping machine. A large variety of nozzles and moulds make it extremely flexible; ideal for a wide range of cookies, biscuits, lady's fingers, cream puff, Swiss roll, sponge cakes, eclair,  and muffins etc..
Specifications
Output Capacity

25 strokes / per min (1" dosing)

6 pcs per stokes

Capacity

4,000 pcs / hr. - Cup Cake (4 x 6)

800 pcs/ hr. - 8" round sponge cake

Bowl
35 Liter
Tray / Pan
Width under 460 mm
Motor Power
1.2 KW
Voltage
Single for 220V
Dimension
59" x 37" x 55" (1,500 x 930 x 1,400 mm)
N. W. / G. W.
772 lbs (350 Kg) / 1,102 lbs (500 Kg)
Country of Origin
100% made in Taiwan
Features
LCD Touch Screen Control Panel with store program.
Wide range of nozzles and moulds available.
Interchangeable roller dosing units.
Variable speed dosing motor.
Adjustable nozzle rotation speed.
Adjustable anti-dropping device.
Automatic starting controls.
Optional fluid pump for soft dough and batters.
Company Information
ATLAS STAR engaged in manufacturing an exhaustive range of Bakery Pizza Machines. Catering to the variegated requirements of the baking industry, our professional baking equipment and complete lines for the production of bakery and confectionery products.

Our bakery and pizza machines are offered in several models and configurations and can be custom-designed to meet the specific requirements of our clients.
Atlas Star OEM Production
A giant step for bakery machine

As a professional OEM in bakery machine, we improve the most important aspects of the machine experience.
Our Certificates
Contact